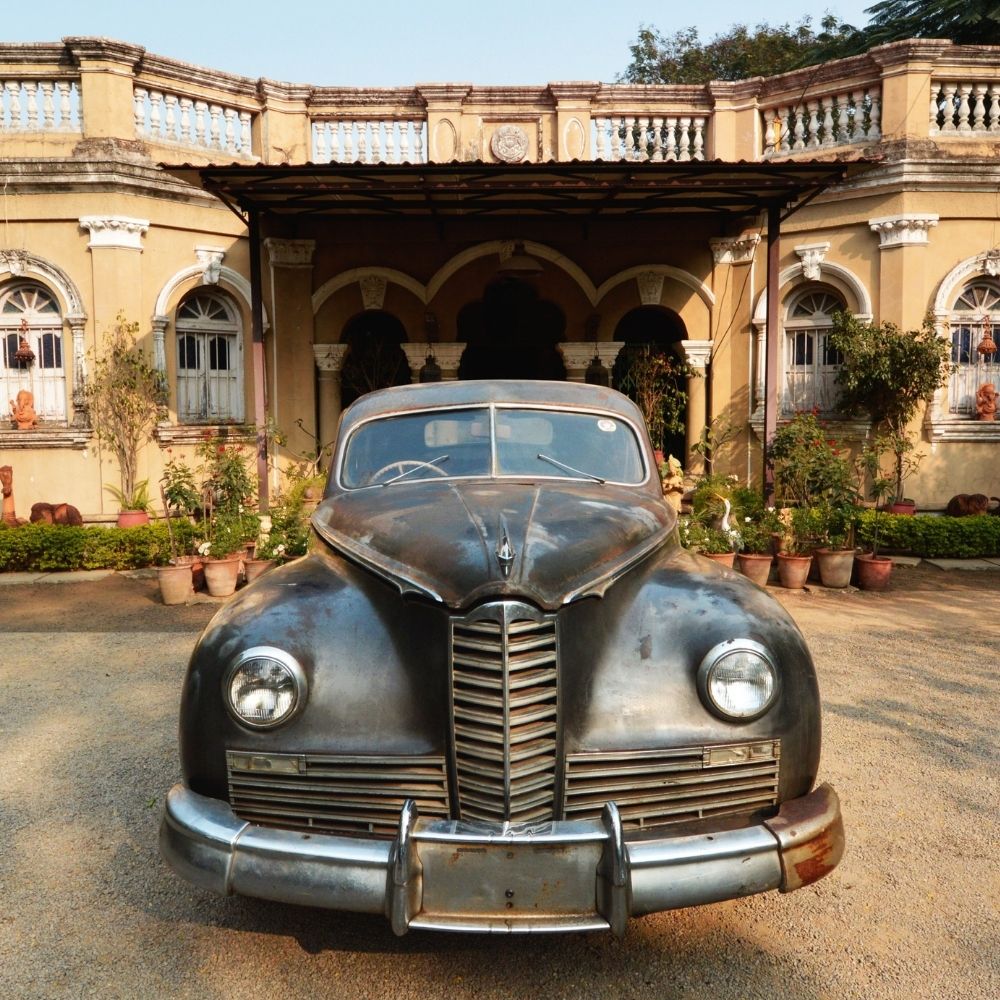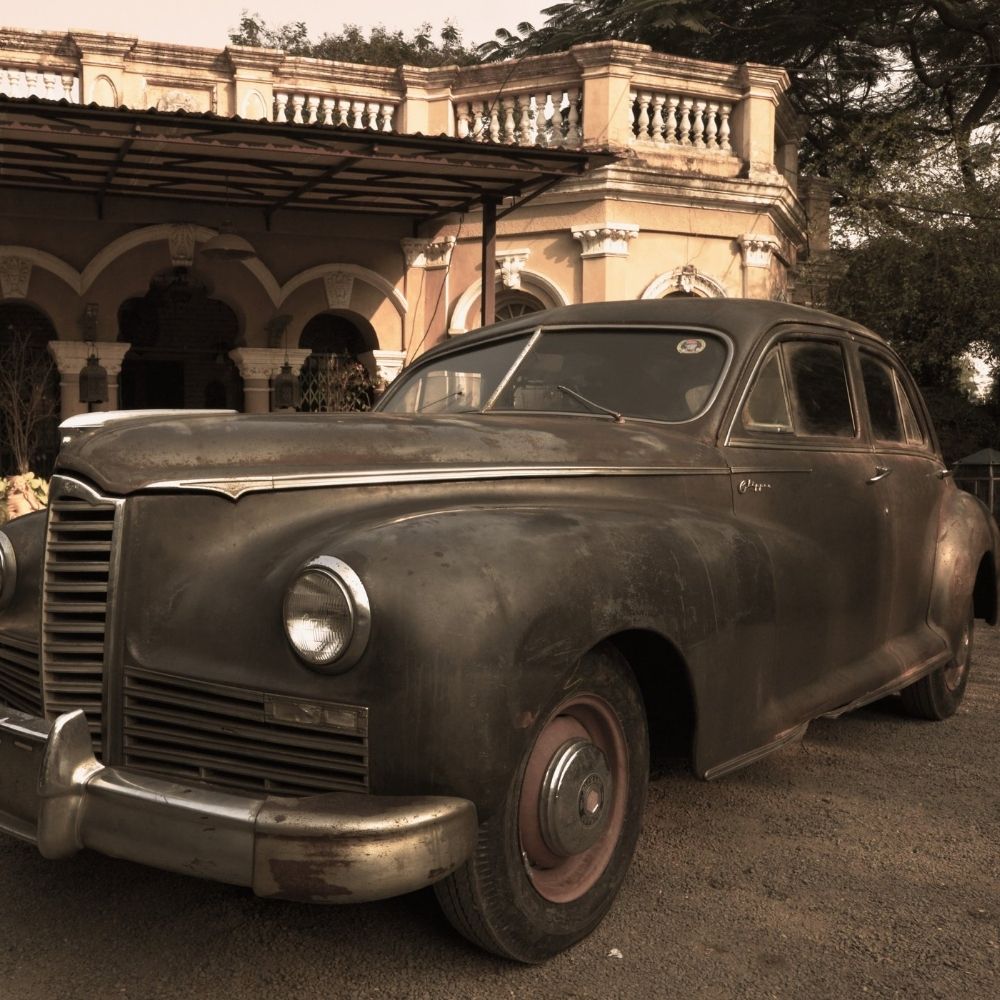 1947 Packard owned by the Maharaja of Piploda
Monday 10 January 16.26 – Rajkumari Sanghamitra Singh of Piploda
This car is more than a vehicle to me. There are very strong emotions associated with it.
It was purchased by my Great Great Grandmother, Rani Sahab Bhagwan Kunwar of Rijore for his only grandchild and my grandfather Maharaja Rawat Raghuraj Singh of Piploda. The car has since been with our family and is precisely as old as Independent India. A magnificent saloon built, it was extensively and exclusively used by my grandfather until the year 1972. His last drive with the car was his last drive with his beloved grandmother for her last rites. The car never found its way back to the road.
I grew up with my Grandfather sharing the same bond as a grandchild and an ardent love for cars and the road. I have taken up the responsibility to restore this grand machine which I claim quite unabashedly as a piece of my heart and soul among other cars I inherit from my grandfather. I have began the process only as a novice and intend to bring back its lost glory. Each part is being restored with utmost care and patience to retain the originality of the vehicle.
Each day it reminds me of its regality and the emotions that have stood with her and become an integral part of our family