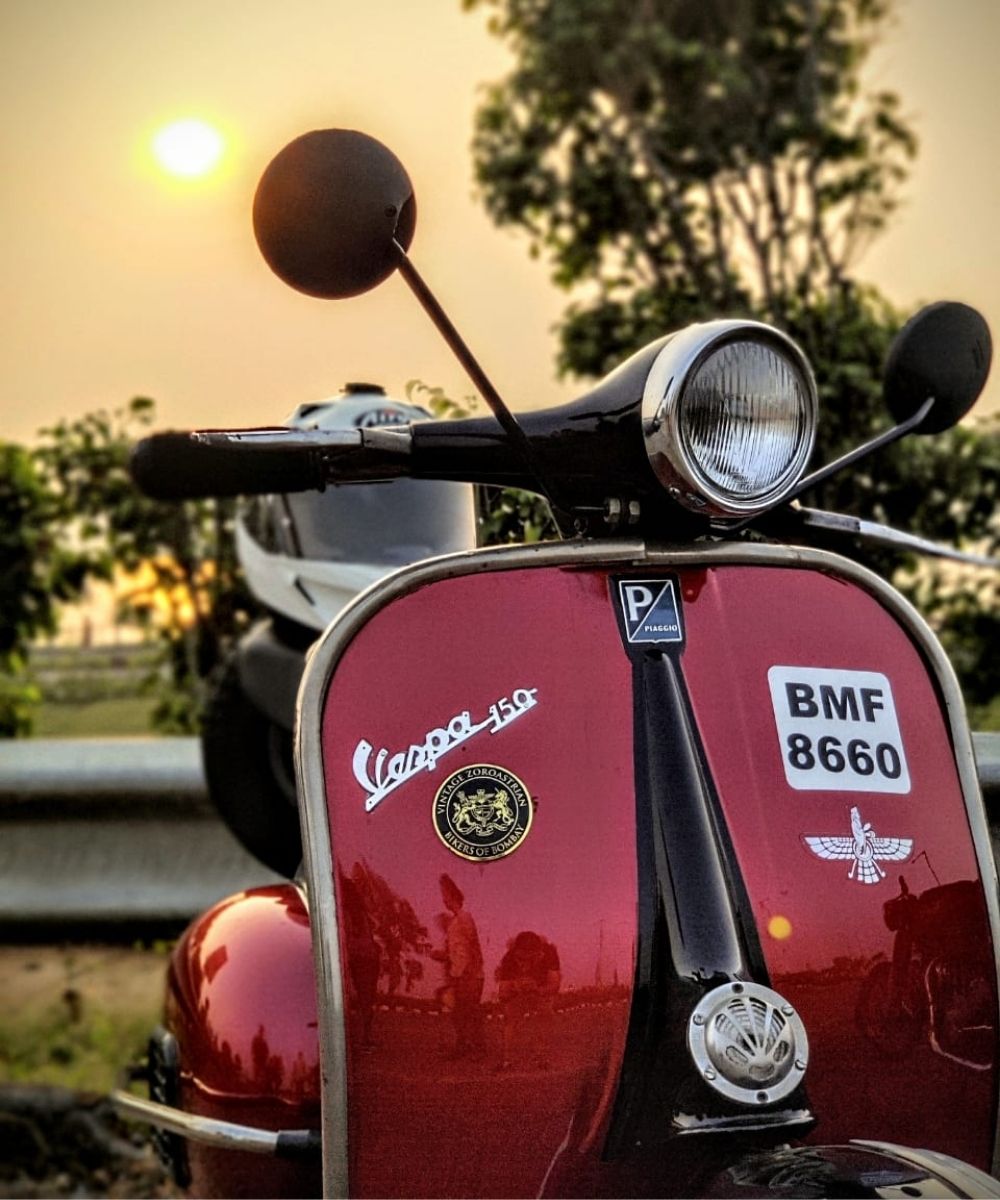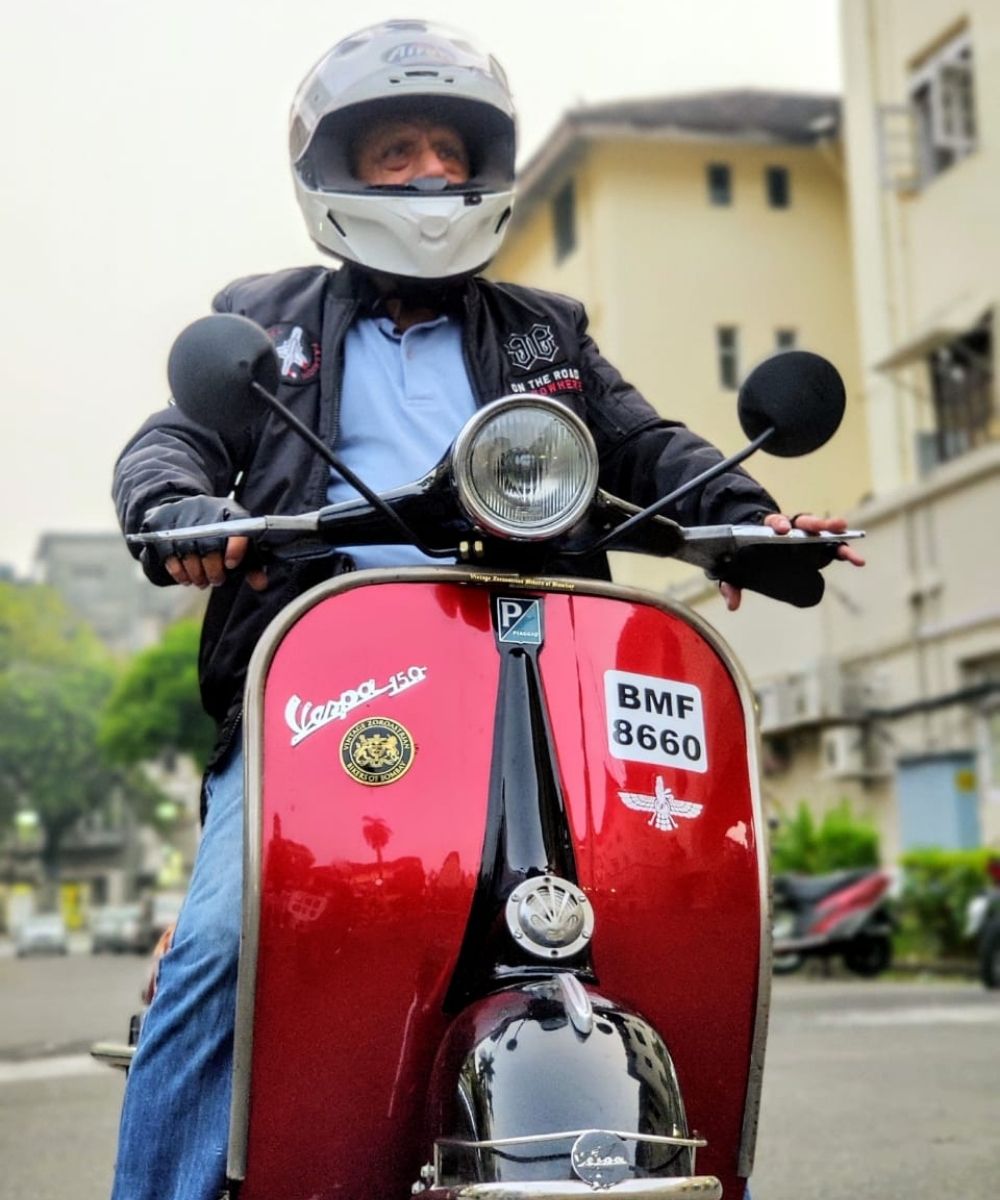 86 year old Minoo with his 1959 Vespa
Monday 3 January 14.00 – VCCCI
86 year minoo fitter, one of the oldest members of VCCCI and a founding member of the Vintage Zoroastrian Bikers of Bombay and with his 1959 Vespa owned since new ! Yes that's 6 decades of loyalty and a bond between owner and machine .
With over a Million miles of riding over 6 decades !This gentleman and his trusted stallion have journeyed through mountains , valleys , forests and just about every motorable highway worth mentioning . Back in the day , the registration book was made in a cloth like material and he still has the original.
The trustworthy vespa has been restored and ridden till a full ground up restoration 3 times . Minoo Fitter has travelled from Kulu Manali to Mount Abu , from Kanyakumari and through the desert .And now is planning to ride it to Leh Ladakh …
This man is an inspiration across generations!