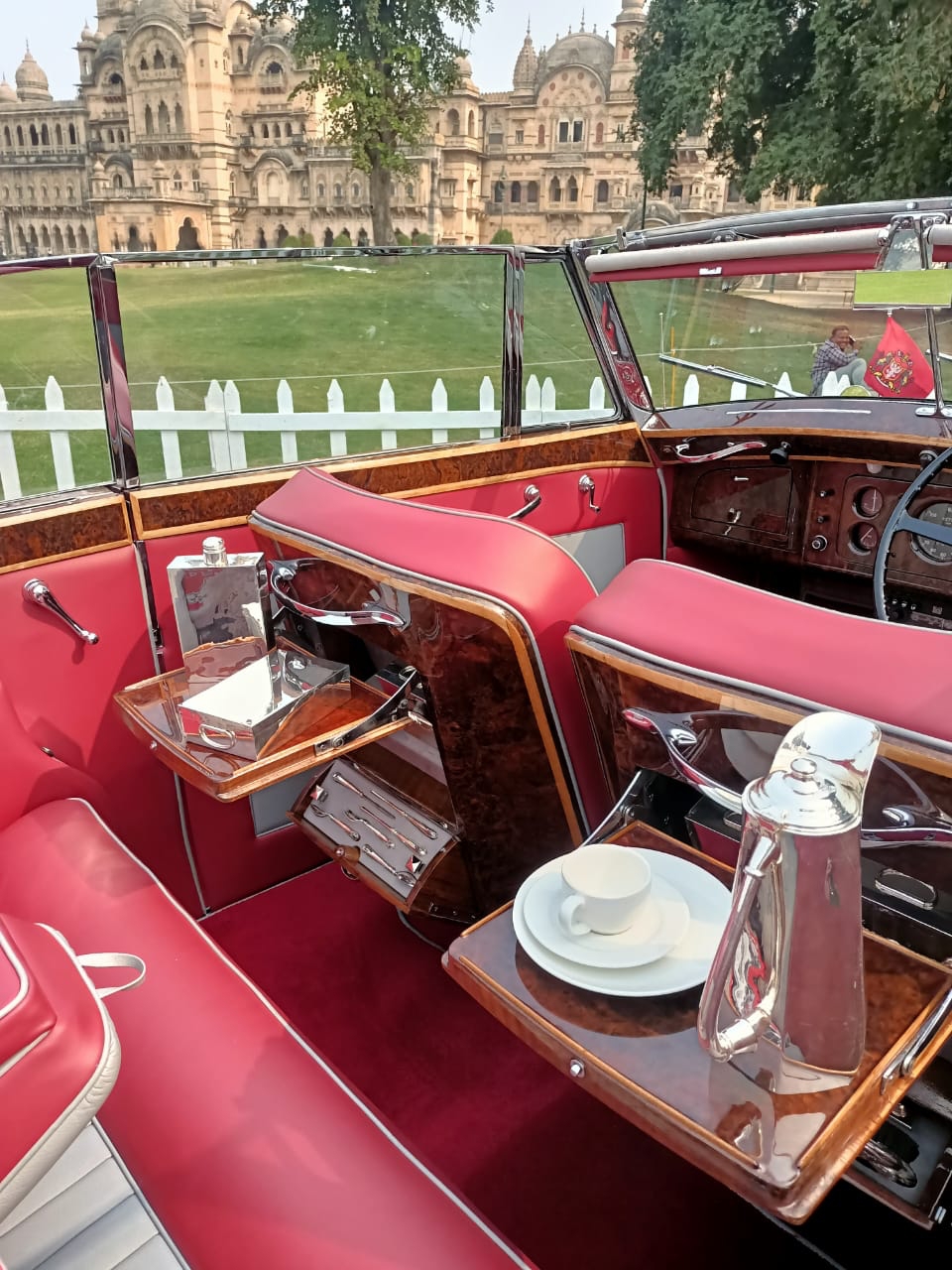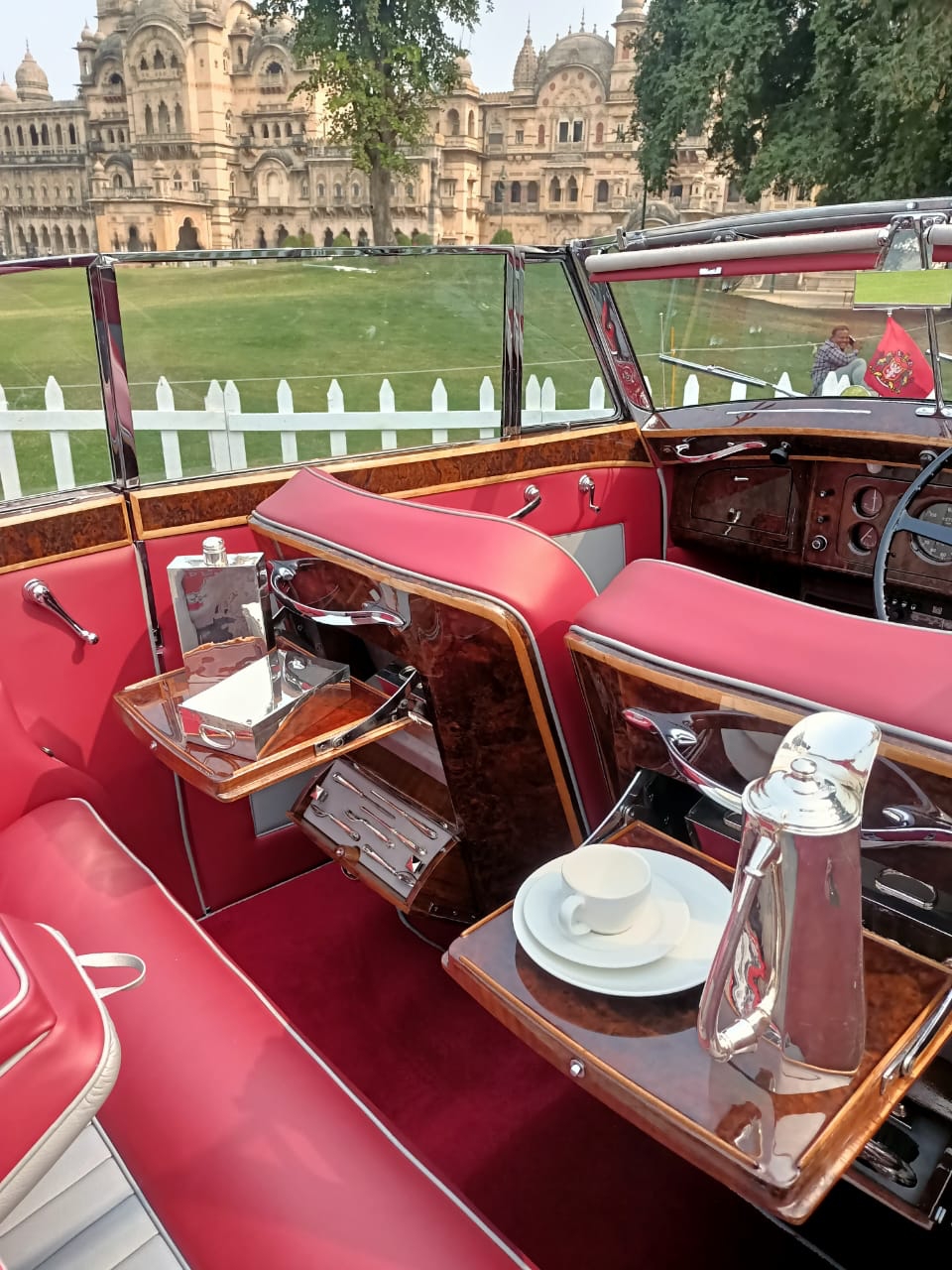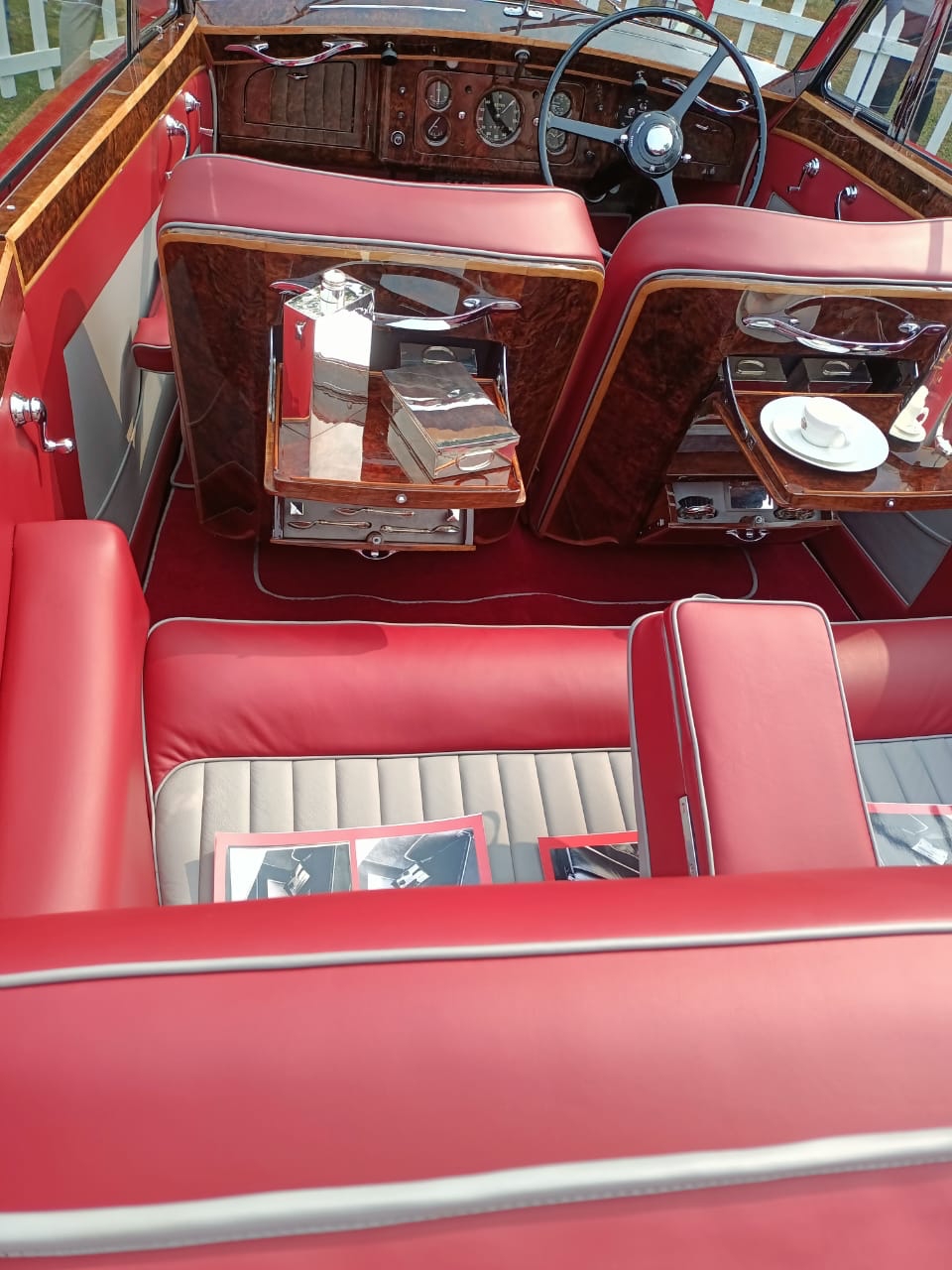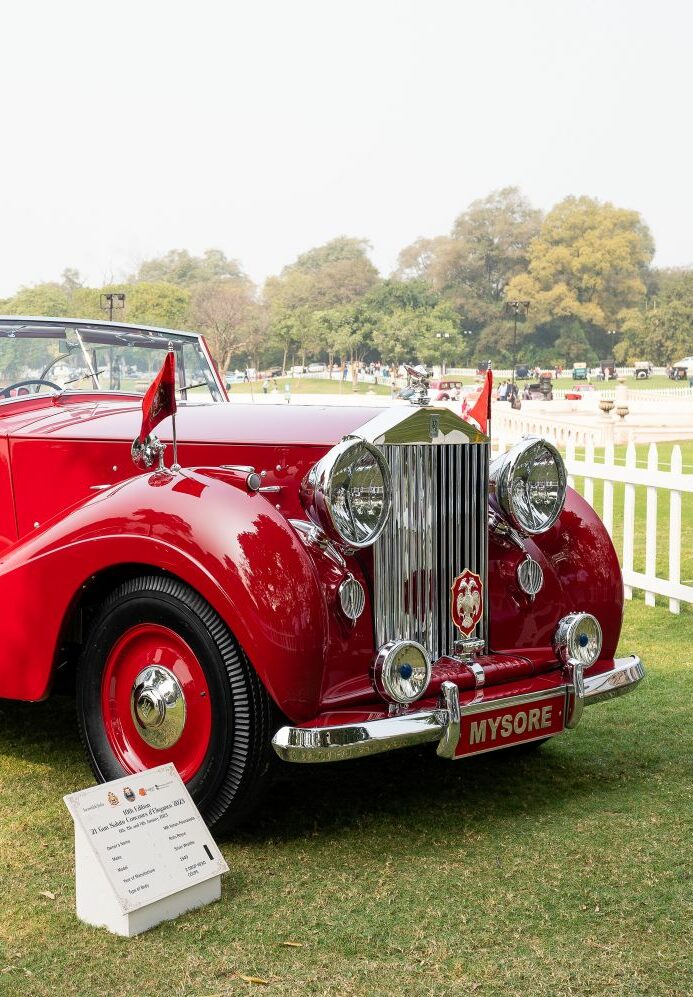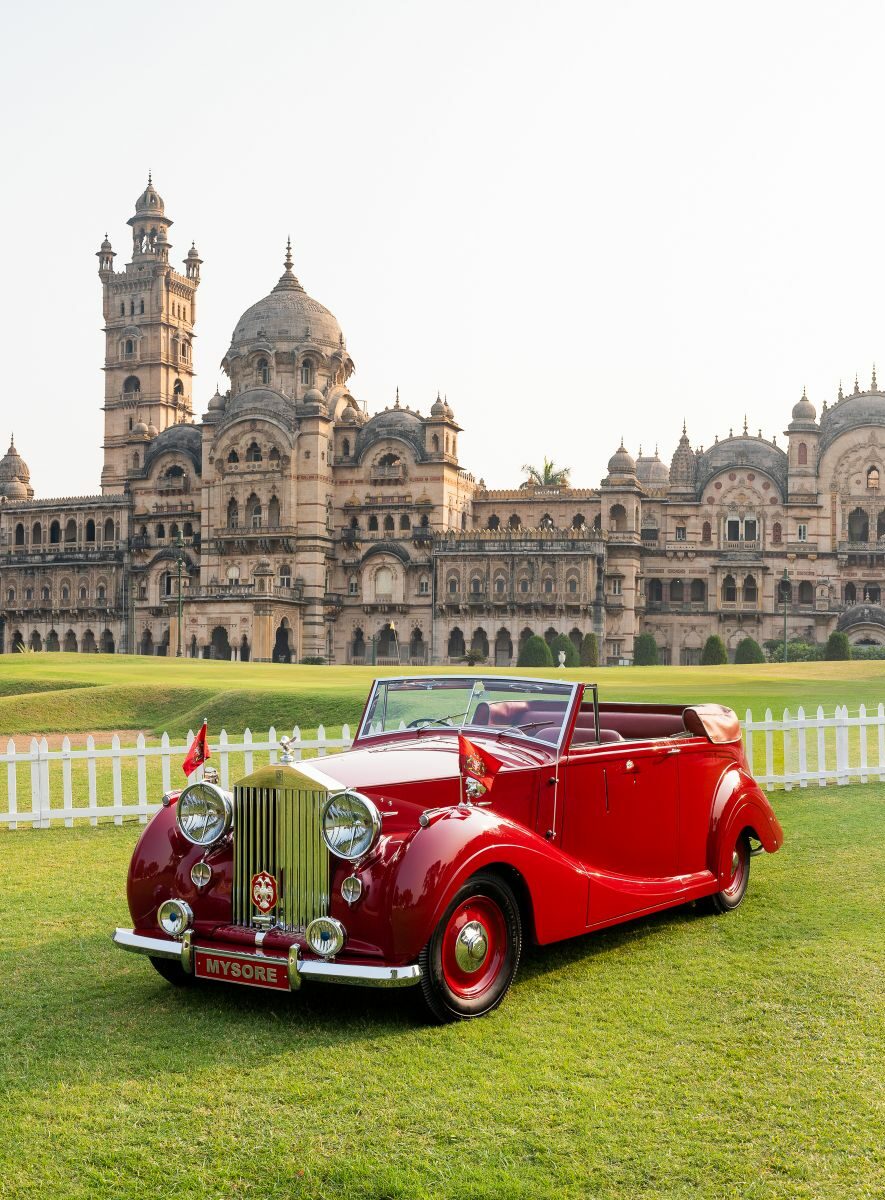 1949 Rolls Royce Wraith Ex Mysore
Introduced in 1946, the Silver Wraith was the first postwar model produced by Rolls-Royce. Initially a 4.3 Litre, 6-cylinder engine with a 4-speed gearbox was offered. After the ownership of Maharaja of Mysore, later in its life, WCB40 ended up with the Maharaja of Bharatpur.
It was during Bharatpur's ownership that it was used for HH the Duke of Edinburgh Prince Philip and reportedly by Her Majesty the Queen Elizabeth II, when they visited India in 1961 and also by the Prince of Wales.
This car is emblematic of the affluence of the once powerful and incredibly rich Maharajas.
About the Mysore Silver Wraith
Coach-built by the stylish coachbuilder James Young, in 1949 chassis WCB40 was delivered new to HH the Maharaja of Mysore, who, at the time, was the second richest man in the world, after the Nizam of Hyderabad.
The Maharaja was one of the most valued customers of Rolls-Royce, in fact, so frequent and so large were his orders that it gave birth to the phrase 'Doing a Mysore'. The phrase referred to producing cars for bulk orders, usually numbering 7.
Finished in carnation red and upholstered in red and grey leather, this uniquely bespoke drophead coupe Silver Wraith, like most of the cars of the potentate, came with a whole host of extras and regalia.
The long list of features includes folding tables in polished veneered wood, ashtrays and cigar lighters in the arm rests, illuminated rear number plate, silver crests to doors, silver double-headed eagle plaque to the front and rear, illuminated crests to rear boot lid, silver double-headed eagle plaque illuminated to radiator valance, flag staffs to the front wings.
The list of bespoke features continues; back of the front seats were to take out silver sandwich boxes, hair brush, scent bottle, comb, clothes, brush, silver soap box, a sliding cabinet was fitted at the back of the rear seat squab to take silver flasks, thermos jugs, china cups and saucers, china plates, water flasks for cold water & coffee, umbrellas and picnic boxes in a locker at the top of the boot. All these features were meant to bring the car in line with other cars of the Maharaja which were being built by Hooper & Mulliner.
A cable was sent by HH which instructed "to fix in correct place, post to carry flag on Gurney Nutting Rolls, and also illuminated plaque containing crest to be fixed in proper place". In what was a very rare occurrence, no less than four of the most reputed coachbuilders were engaged to complete this quintessential Maharaja car which resides today in the famed Yohan Poonawalla Collection, a labour of love of the Poonawallas – Yohan, Michelle, Tania and Zayan.