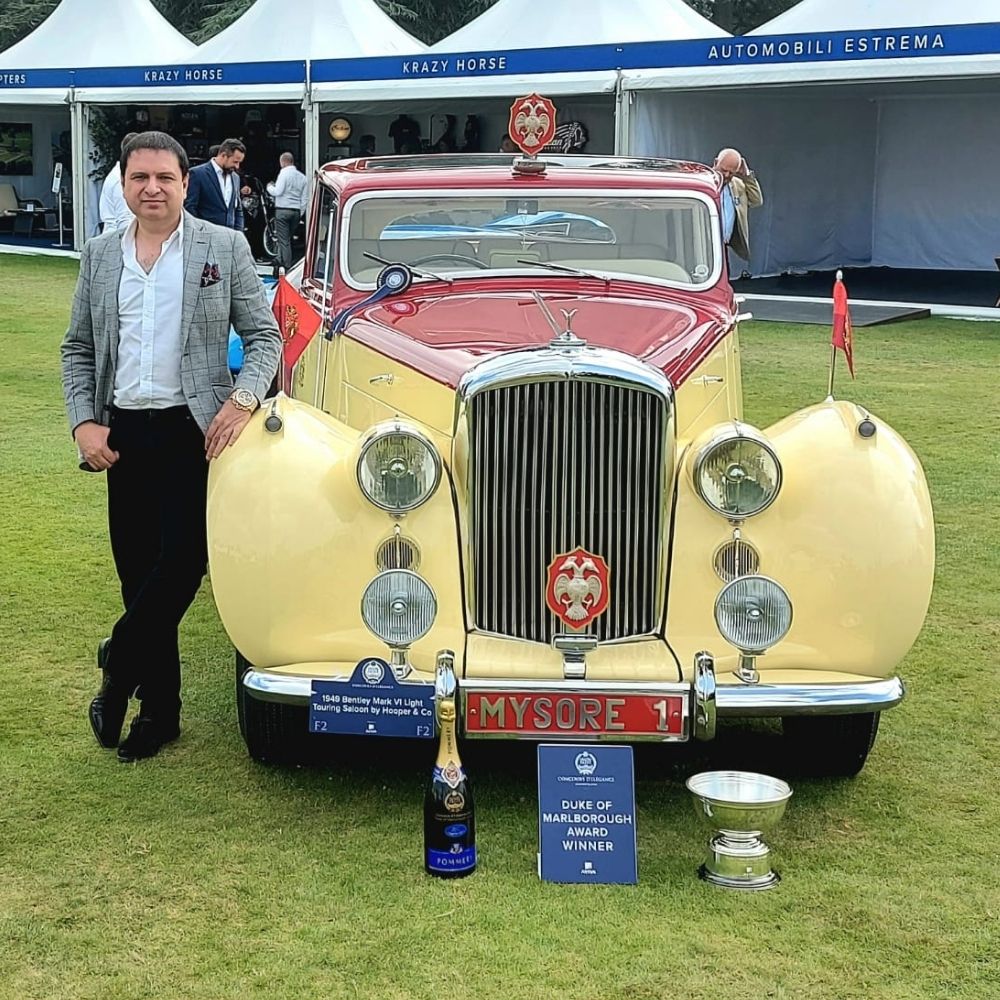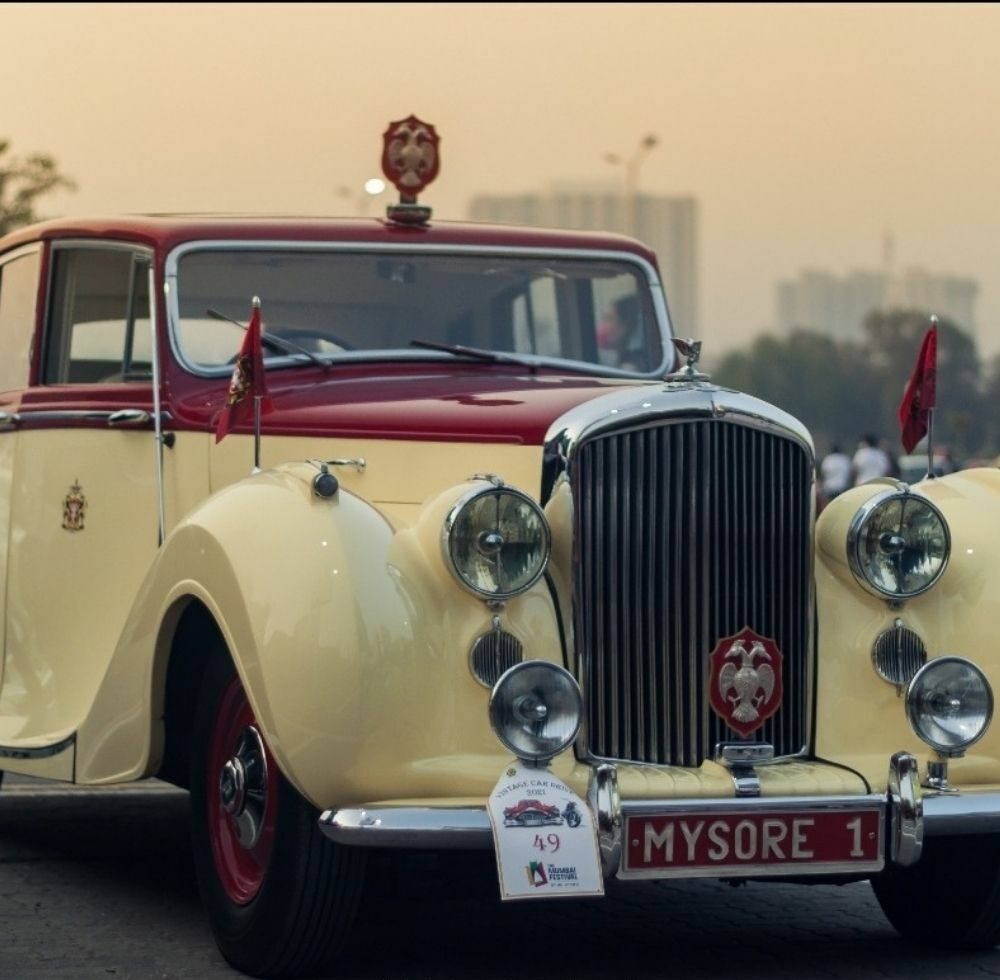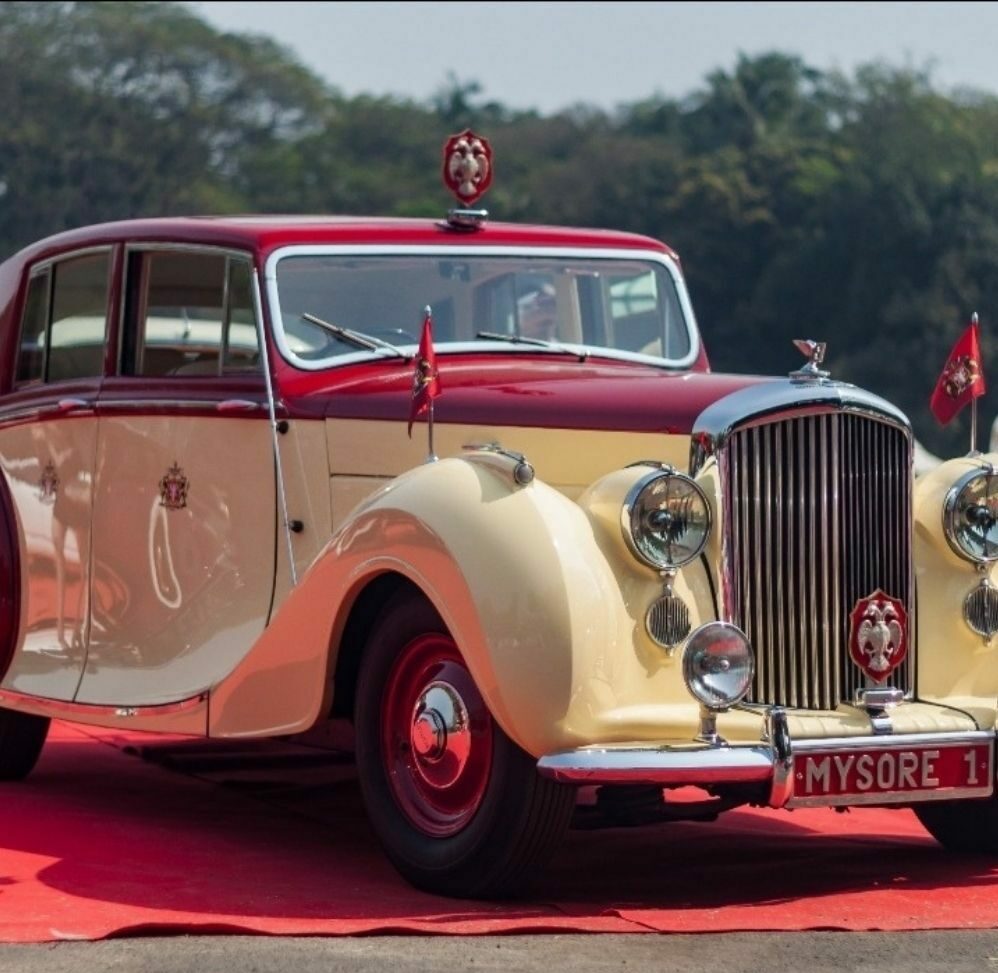 A proud moment for India as VCCCI member Yohan Poonawalla's 1949 Bentley Mark VI wins the Duke of Marlborough Award at the Salon Privé Concours d'Elegance UK!
The 1949 Bentley Mark VI 4-light Saloon by Hooper which was delivered new to the HH the Maharajah of Mysore (now in Karnataka) Sir Jayachamaraja Wadiyar. He was the head of 600-year-old dynasty and was reportedly the second richest man in the world after the Nizam of Hyderabad.
Finished in bright red & yellow and upholstered in cream leather & piped green, the car came with rear regalia and a range of extras. Fondly referred to as the 'Rhubarb & Custard car', 'B-294-EY' was personalised for the potentate with special features including cabinets to the back of the front seats, folding trays to the back of front seats, sunshine roof, power operated windows, 2 flagstaffs, illuminated plaques & shields in solid silver and 24k gold, and an illuminated plaque on the centre of the front of roof engraved with the royal coat arms of Mysore.